About us
Anand Sagar Indian Restaurant is located at 31 Station st, Nerang QLD and can be contacted at (07) 5527 2829. In this restaurant, you are offered the most superior and authentic Indian dishes. You have choices of Chicken, Lamb, Beef, Goat, Seafood and Vegetables Indian food.
Some of our famous Chicken Indian dishes are Chicken Rogan Josh, Chicken Korma, Butter Chicken, Mango Chicken and many more. Our Beef Indian dishes are Beef Korma, Beef Vindaloo, Beef Shacootee and others. Some of our delectable Lamb Indian dishes are Lamb Madras, Lamb, Saag-vala, Lamb Vindaloo and more.
One of our specialties is our Goat Curry. It is a Pakistani style spicy goat meat on the bone simmered gently with cinnamon & cloves in a rich tomato sauce.
Anand Sagar Indian Restaurant aims to give only the best Indian food and the best service to our valued customers.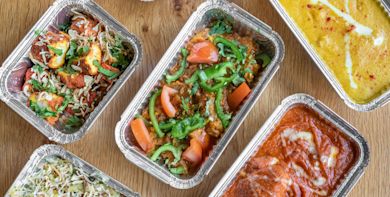 Reviews